Understand Customer Locations
11/28/2021 2:06 PM

What is a Customer Location?
A Customer Location is a specific business location associated with the Customer Contact. Many Customers will only have one Location that is automatically created when you add or import the Location, while chain businesses can have multiple Locations.
Locations contain records of the Customer. Each Location record includes comprehensive information on Location, Products, Cases etc. 
In order to access Customer Locations, navigate to the top left corner of the Boomtown Platform. In the drop-down menu next to the Boomtown Logo select Customers. The Customer Profile card list will populate. Choose the Customer card that you require and the Customer Profile will show the Location information on the left side panel.
General Information
On the Customer panel click on the Location you wish to see expanded. A new window will populate showing the following information in the image below.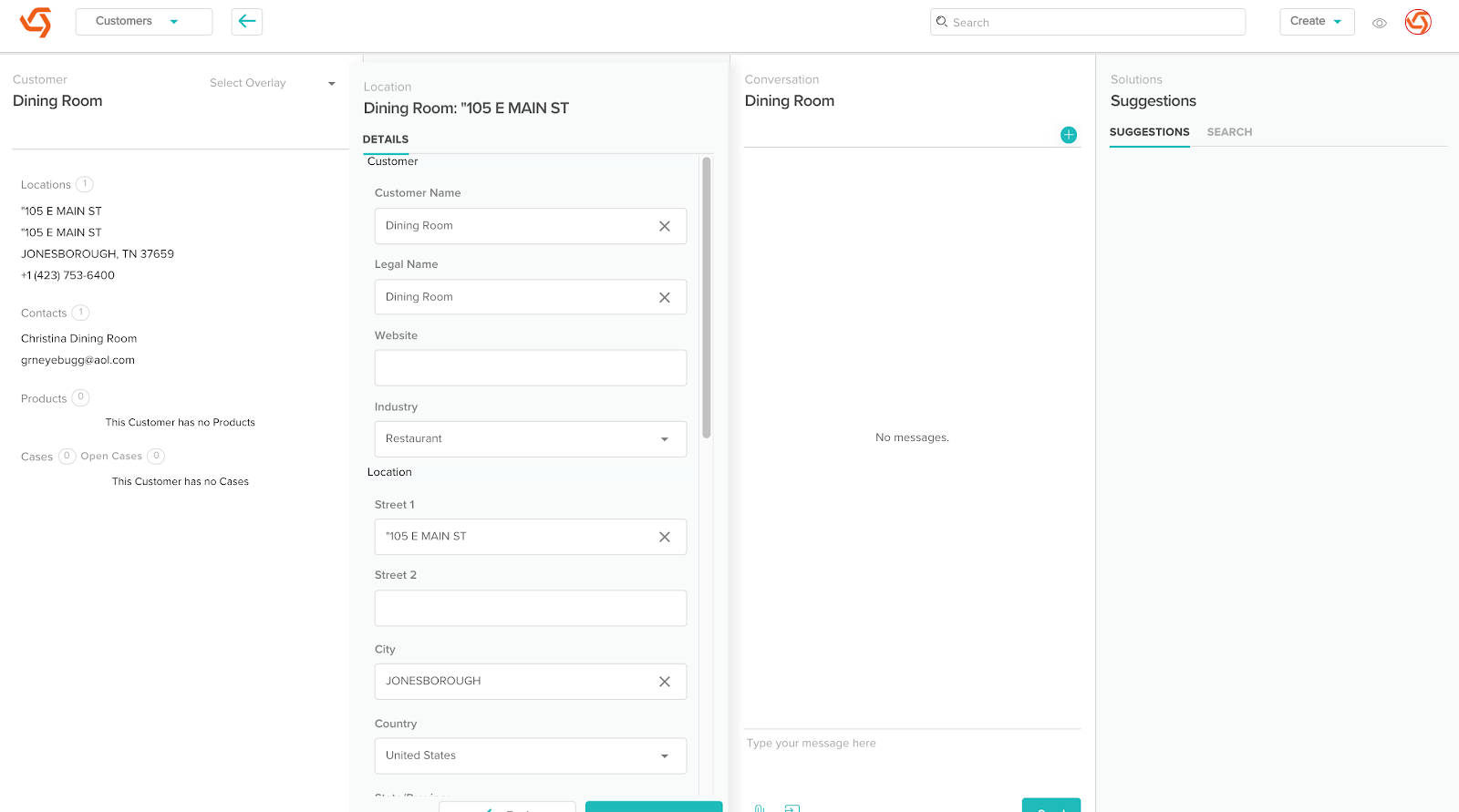 After the Location information populates on the second panel navigate to the bottom and select edit to change or update any of the following fields:
Customer:

Customer Name

Legal Name

Website

Industry




Location:

Street 1

Street 2

City

Country

State

Postal/Zip Code

Phone Number




Notes: This is an open text field that can be utilized with any information that might be important for internal teams to assist this location with any Cases.



Primary Contact: The main representative for this Location that will be reporting any Cases and maintain contact with a team to assist them.

  Team Associations: Any team that is connected to this Contact Location that can be utilized in the platform to assist with any questions or Cases.

 Status: The Location can be either Active or Not Active. These statuses determine the Contact's ability to be assisted in the Boomtown Platform.

Merchant ID: A unique ID specific for each Location important for processing systems.

External ID: An additional field to further classify the Contact Location.

ID: This is an internal identification tool within the Boomtown Platform